This Week on ISPN Sports Internet Radio
Aired 8 June 19-Juli Inkster wins 2019 Suquamish Clearwater Legends Cup... Listen to Post Round Interviews and Final Round Leader Board Stats (Click Below)
Download Final Round Interviews from the 2019 Suquamish Clearwater Legends Cup
Michele Redman 2018 Champion Trish Johnson Christa Johnson
Danielle Ammaccapani 2019 HOF Jan Stephenson Jane Blalock
"Big Momma" JoAnn Carner Lara Tennant (A) Lesli Folsom (A)
Nancy Scranton Pat Hurst Michelle McGann
Sue Ertl Sandra Palmer Lee Evans (Volunteer)
June 6th-Download Interviews from the Suquamish Clearwater Legends Cup with Christa Johnson, World Golf HOF Juli Inkster and Former Gov. Christine Gregoire from Pro-Am Tournament and VIP Party...
June 22nd-LIVE 6pm NCLF Semi-Pro Football Tri City Rage vs. Kitsap Storm
vs.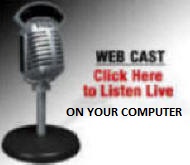 ------------------------------------------------------------------------------------------
Aired April 16th-The Pin High Golf Show 2 Hour Special with Grays Harbor CC Freshman Golfer Ryan Feyrer Plus Golf Pro Eric Briggs talks Masters and ISPN Golf Insiders Talk Tiger Woods Final Round Performance.
April 9th- Tune in for the K-Mac Show Podcast with Former North Kitsap Grad, WSU Cougar and Texas Ranger Jared Prince, and the Pin High Golf Show with Ken Roberts sole surviving Nephew of Cliff Roberts Co-Founder of Augusta National Golf Club... Click on Pictures to Download the shows and Interviews.
Aired 26 March 19- Download the K-Mac Show and Featured Interview with UTF Commissionor Russ Shiplett and the Ppin High Golf Show with ISPN Golf Insiders talking Valspar Championship and WGC Dell Technologies Match Play.
Aired 19 March 19-Download the K-Mac Show Featured Guest Coach of NWAC Basketball Champions Wenatchee Valley Rachel Goetz and from the Pin High Golf Show Golf Pro Eric Briggs and ISPN Insiders Jim and Dandy Dan talk Players Championship
Aired March 12th- Download the K-Mac Sports Show Featured Guests, NWAC Basketball Coach of the Year Olympic College Womens Head Coach Dave Hawkins and 2006 Kitsap BlueJacket Steven 8 Ball Herzog talks about the Magical Season.
Aired 5 March 19-Download the K-Mac Sports Show Interview with Guest South Kitsap Football Coach Dan Ericson, and for the Pin High Golf Show Interview Starting with Featured Guest Lee Elder, Winner of 2019 Bob Jones Award.
Aired 5 March 19-ISPN Golf Insiders talk Cologuard Classic, Fitness Trainer Ron Atkins talks Kitsaps Track and Field Top Prospects..
28 Feb 19-ISPN Interviews, Fred Couples, Jerry Kelly and Steve Striker at the 2019 PGA Champions Tour Cologuard Classic at Tucson Omni Resort Golf Course
27 Feb 19-Olympic College Women Needed OT to Beat Skagit Valley 72-68 Olympic College Head Coach Dave Hawkins talks Win and Playoffs
Aired 26 Feb 19-Download the K-Mac Show and Pin High Golf Show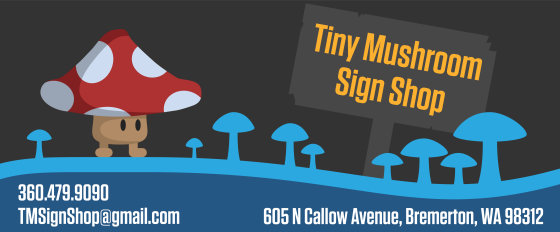 Watch the K-Mac Video Channel for more sports coverage Click Here