Welcome to ISPN Sports - Internet/Radio Sports Network!
Coming up in January the All New K-Mac Show!!
Coming March 13th LIVE Coverage of the 2017 Tuscon Open
Boxing-Deontay Wilder Defends WBC Heavy Weight Title vs. Gerald Washington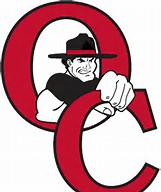 22 Feb 17- Coverage of Olympic College Basketball vs. Everett
Bremerton's Ron Atkins Wins Long Jump 20'6"
Rangers College Basketball 15 Feb 17 Olympic Rangers vs. Peninsula Pirates
College Basketball- 11 Feb 17-Olympic Rangers vs. Edmonds Tritons
Golf-Aired 5 Feb 17 Coverage of the Waste Managment Pheonix Open
Basketball-North Mason vs.Bremerton Girls Hoops aired 2-2-2017

Click Logo for 1st Half Action

Click Logo for 2nd Half Action
Basketball-North Kitsap vs. Bremerton Boys Hoops aired 1-31-2017

Click Logo for 1st Half Action

Click Logo for 2nd Half Action
Basketball-Port Townsend vs. Bremerton Boys Hoops aired 1-27-2017

Click Logo for 1st Half Action

Click Logo for 2nd Half Action
Basketball-Olympic vs. Bremerton Girls Hoops aired 1-24-2017

Click Logo for 1st Half Action

Click Logo for 2nd Half Action
Basketball-Click Below for Port Angeles vs. Bremerton Boys Hoops aired 1-20-2017

Click Logo for 1st Half Action

Click Logo for 2nd Half Action
Basketball-Click Below for Kingston vs Bremerton Boys Hoops aired 1-17-2017

Click Logo for 1st Half Action

Click Logo for 2nd Half Action
Basketball-Click Below for Sequim vs. Bremerton Girls Hoops aired 1-13-2017

Click Logo for 1st Qtr Action

Click Logo for 2nd Qtr Action

Click Logo for 3rd Qtr Action

Click Logo for 4th Qtr Action
Basketball-Click Below for North Mason vs. Bremerton Boys Hoops aired 1-10-2017

Click Logo for 1st Qtr Action

Click Logo for 2nd Qtr Action

Click Logo for 3rd Qtr Action

Click Logo for 4th Qtr Action
Basketball-Click Below for North Kitsap vs. Bremerton-aired 1-6-2017

Click Logo for 1st Qtr Action

Click Logo for 2nd Qtr Action

Click Logo for 3rd Qtr Action

Click Logo for 4th Qtr Action
BASKETBALL- Click Below for Klahowya vs. Bremerton-aired 1-3-2017

Click Logo for 1st Qtr Action

Click Logo for 2nd Qtr Action

Click Logo for 3rd Qtr Action

Click Logo for 4th Qtr Action
BASKETBALL- Click Below for Olympic vs. Bremerton-aired 12-16-2016

Click Logo for 1st Qtr Action

Click Logo for 2nd Qtr Action

Click Logo for 3rd Qtr Action

Click Logo for 4th Qtr Action
Click below for Bremerton vs. Sequim-aired 12-7-2016

Click Logo for 1st Qtr Action Sequim vs. Bremerton

Click Logo for 2nd Qtr Action Sequim vs. Bremerton

Click Logo for 2nd Half Action Sequim vs. Bremerton

Click Picture-Trever Herring Postgame Interview
BOXING- Watch ISPN Coverage of MMA Fight Night--Click Below
Video Coverage of R.J. Hoyt
Golf Interviews: Click below for our Podcasts
Watch Jose Angel Jimenez Video at Charles Schwab Cup
Jonny Miller and Phil Mickelson Talk about Tiger Woods at Safeway Open
Tacoma's Andres Gonzales Emiliano Grillo
Click Below for ISPN Video Interviews at the 2016 Boeing Classic
Watch the K-Mac Video Channel for more sports coverage Click Here